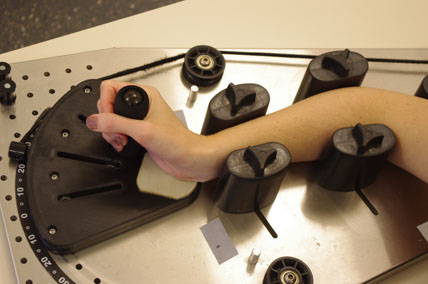 Expert Hand Therapy and Occupational Therapy
In our dedicated hand therapy center, certified hand therapists treat disorders and injuries affecting the hands and upper extremities. We also offer ergonomic assessment and education, and scar management.
Acute Conditions of the Hand, Wrist and Elbow
Fractures dislocations, ligamentous sprains, tendon and nerve injuries, crush injuries and post-operative rehabilitation.
Cumulative Trauma Disorders
Nerve entrapments, neuropathies, tendonitis and tenosynovitis, epicondylitis
Chronic Conditions
Rheumatoid arthritis, osteoarthritis, reflex sympathetic dystrophy
Custom Splinting
(static, static progressive and dynamic)