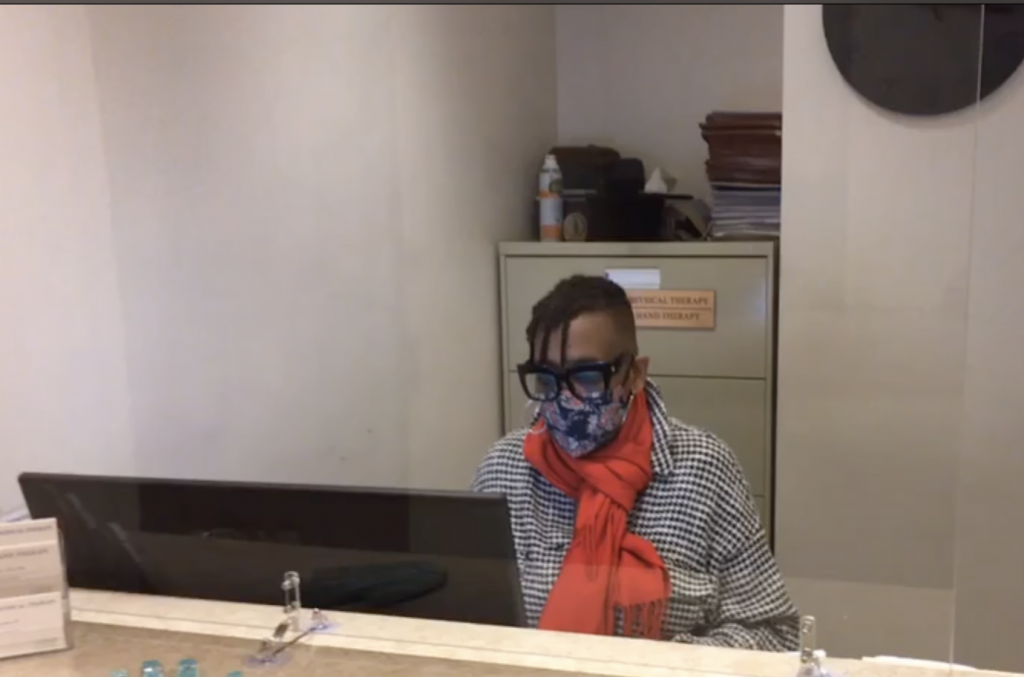 Telehealth and In-Person Visits are Both Available
We continue to offer virtual visits, and our office is open for in-person visits with the precautions described below.
6/4/2020
Grand Central Physical Therapy to Resume Office Appointments
As New York City starts the process of reopening, we are implementing new procedures to ensure that patients can receive in-person rehabilitation safely. Starting next week, patients can make appointments for therapy in our office. Virtual visits (telehealth) will continue to be available.
We are taking the following precautions to ensure a safe and healthy environment in our facility:
All therapists will be required to wear appropriate personal protective equipment (PPE), including masks and gloves, when treating patients. All staff members in our facility will be required to wear masks.
All patients will be required to wear a mask at all times when in our facility.
All patients will be screened prior to receiving in-person therapy. Patients with fever or any respiratory symptoms should reschedule until they have been symptom-free for 14 days. Patients who have been in contact with anyone who has tested positive for Covid-19 should also reschedule until 14 days after the last contact. Virtual visits (Telehealth) will continue to be available.
Patients will not be able to bring a companion to the office unless it is medically necessary. When scheduling your appointment, please let us know if you have a medical need to bring someone with you. All companions will be screened as well, and must provide contact information.
All patients will be required to wash their hands prior to treatment, and upon completion of treatment. Hand sanitizer will also be available throughout the facility.
Social distancing will be observed throughout our facility, with a minimum spacing of six feet. No more than two patients will be allowed in the waiting room at the same time, and no more than two patients will be allowed in the gym at the same time.
Appointments will be spaced apart in order to allow sufficient time to thoroughly disinfect surfaces.
All co-pays will be processed remotely via credit card.
New patients should fill out registration forms online before making their first appointment.
4/20/2020
Our therapists are all offering telehealth sessions. To schedule an appointment, please call our office phone (212-697-3438.)
3/22/2020
Our office is temporarily closed in order to comply with New York State directives to eliminate nonessential contact.
We will reopen the office as soon as it is determined to be safe for our patients and staff. Thank you for your understanding. We hope to welcome you back to our office soon.
We hope to have telemedicine options set up within the next day or two. For more information, please leave a message on our office phone, 212-697-3438, and someone will call you back as soon as we have information.